The Imagine for Margo charity has set up a pyramidal funding framework that allows families who have experienced this fight against cancer to become actors in promoting research.
Marie Notre Etoile exists in memory of Mary. Each family gets organized and surrounds itself with friends to lead a fundraising. We therefore have Groups, collectors and contributors. This system makes it possible to reach a greater number of people without cost.
This is how 100% of donations collected by participants are donated to specific research programs.
1. You want to run & raise funds
Running or walking the 5 kms or the 10 kms will probably be easy for you, but in order to participate, you must create a team and collect 200€ minimum.
The true challenge shall be to make your team grow to help research.
How to do it ?
You can go on the Alvarum website, create your profile and j
oin us through the group "Marie Notre Étoile"
Feel free to customize your fundraising page to make it more attractive and personal. You can:
Add pictures

Setup a fundraising target

Customize your main message

Customize the message that will be automatically sent to each contributor
Do not hesitate to engage with your entourage, family, friends and to share your fundraising page on social networks
2. You want to contribute to an existing team
Go to the Alvarum site and choose a person who leads a fundraising. Either someone you know or someone who has not yet reached 200€ to help him/her participate in the race.
Keep in mind that 100% of the amount is donated to research and that you can also benefit from a tax deduction if you are taxable in France. Alvarum takes care of everything and will send you the right document. 
3. You want to organize a fundraising event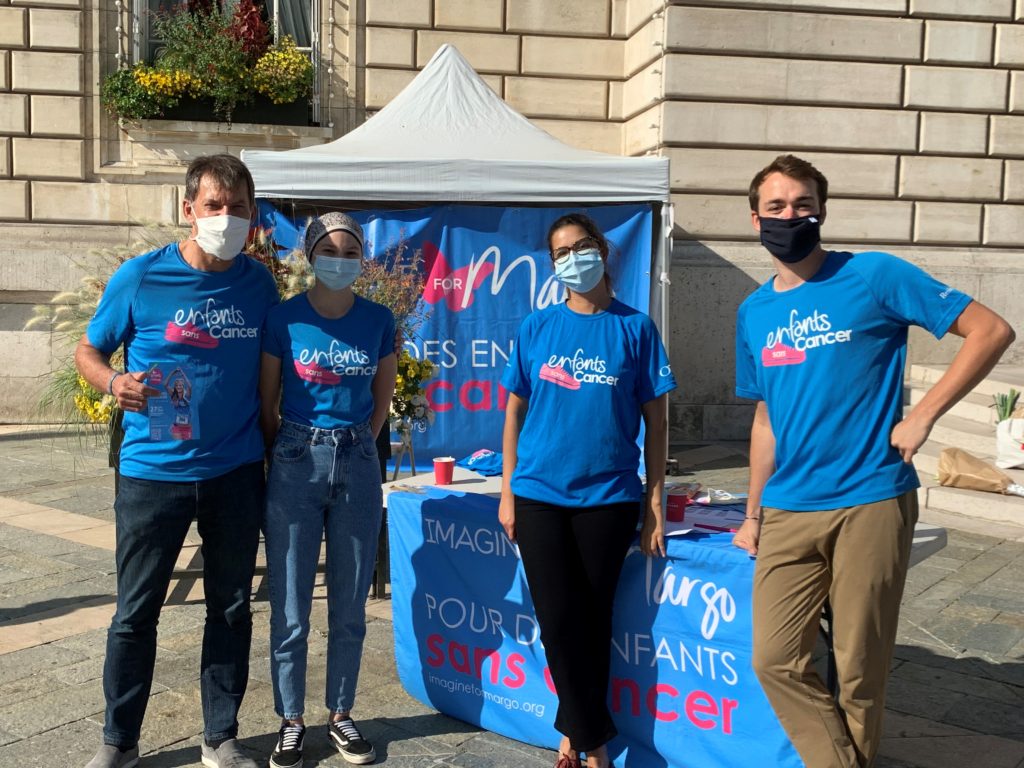 You can contact us to propose a new fundraising initiative in your city or your school.
Videos to help you create your profile on Alvarum, the fundraising platform of Imagine for Margo.