Dear friends, dear team
We are entering our 7th year of fundraising for the team Marie notre Étoile. On this occasion, we are very happy to invite you to a cocktail party on Friday June 17th from 7:30 pm, in order to share a friendly and festive moment and to mobilize ourselves for the 11th edition of the Children Without Cancer 2022 race (next September 25th in Saint Cloud or connected).
Thanks to you, your energy, your commitment, we succeeded last year in bringing together 270 participants and collecting €157,000 with the help of your network despite the difficult public health context (€480,000 in 6 years).
Obviously, this year we hope to do better, sick children need us and to do better we have planned :  
To tell you about the research programs that will be funded thanks to this year's collection.
To make bags and bracelets available to those who volunteer, which you can sell to those around you (minimum recommended price 5 euros) or give to your donors.
You can follow Marie Notre Etoile on Instagram, Facebook, twitter and of course on our website: https://marie-notre-etoile.org/
Finally, in order to facilitate your registration for the race, we have created two tutorials: one to register here, another to link your account to the Marie Notre Etoile group here. We are available to help if necessary (by email or on phone number +33 (0)622111001)
Please confirm your presence at the event before Wednesday June 15 (management of the aperitif). All contributions are welcome (quiches, salads, cakes....) and you can of course come accompanied.
 The place: Place de Fontenoy Paris 7 (behind the military school - same as last year)
the link: https://www.alvarum.com/group/marienotreetoile7 
Do not hesitate to register now, 32 registered and 49,000 euros collected to date, or donate to the various collections.
See you soon Corinne, Michel, Elodie, Paul and the whole Marie notre Étoile team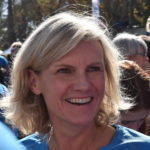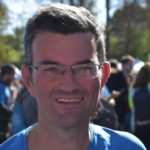 Our tutorials to register
Another tutorial to link your account to the team Marie notre Étoile